Our Work: Home Builders & Remodelers
BUNGALO HANDLES A LITTLE OR A LOT. Whether your team needs leadership, creative services, or project management – Bungalo fills the gap with scalable marketing services. Leave it to us. We've got this.
Marketing leadership for Gonyea.
Business Process
Bungalo collaborated with the leadership team to optimize the design-build process and improve the client experience.
Branding
We built brand equity: crafting the message and establishing a consistent visual identity and voice in the marketplace.
Marketing Program
In addition to program design Bungalo was responsible for budgeting, implementation, and creative direction.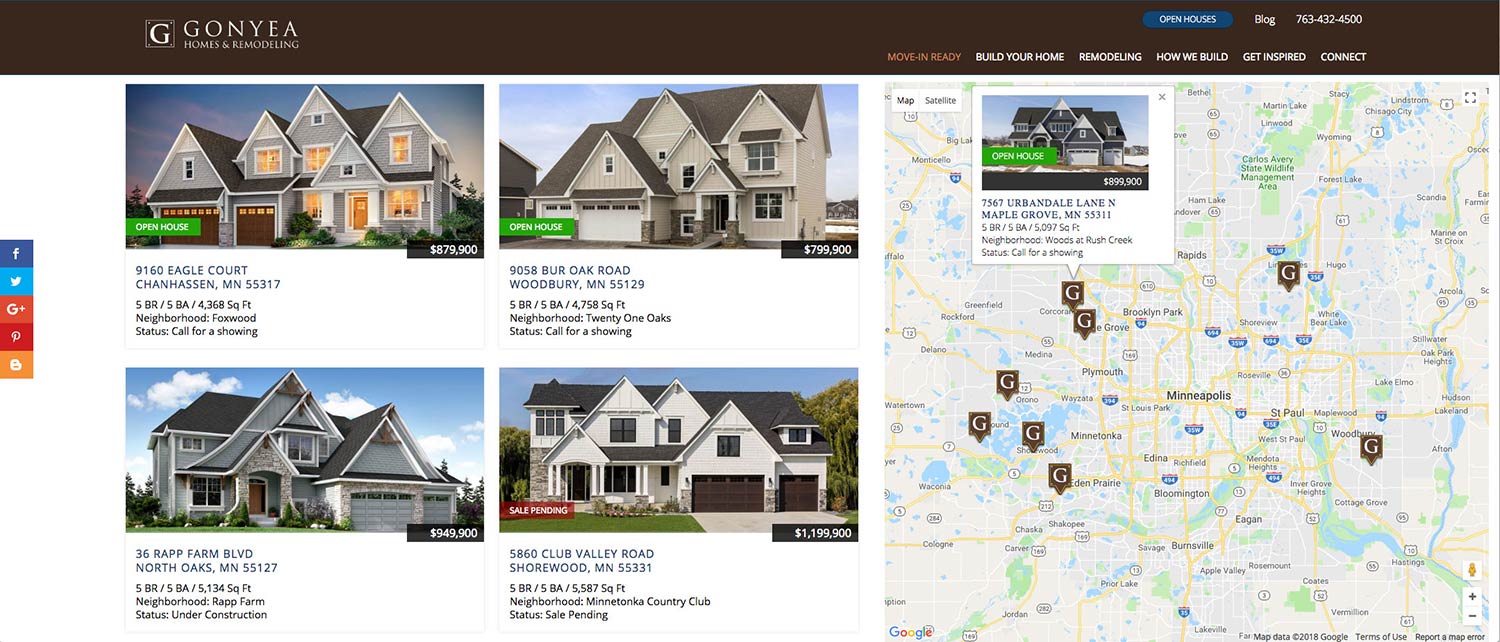 Organic Traffic more than doubled
A location-driven interface made it easy to find homes and neighborhoods.
GONYEA WAS GROWING FAST.
The marketing staff was tiny. One guy – part time – with too much to do and no one to help. Gonyea enlisted Bungalo to guide the marketing program and provide on-going leadership and creative services.
Time passed. Until one day, it was time to staff up.
Bungalo wrote the job descriptions, screened and interviewed candidates, and helped Gonyea build a marketing department.
Bungalo has been our trusted guide. They provide a valuable combination of original thinking and marketing expertise.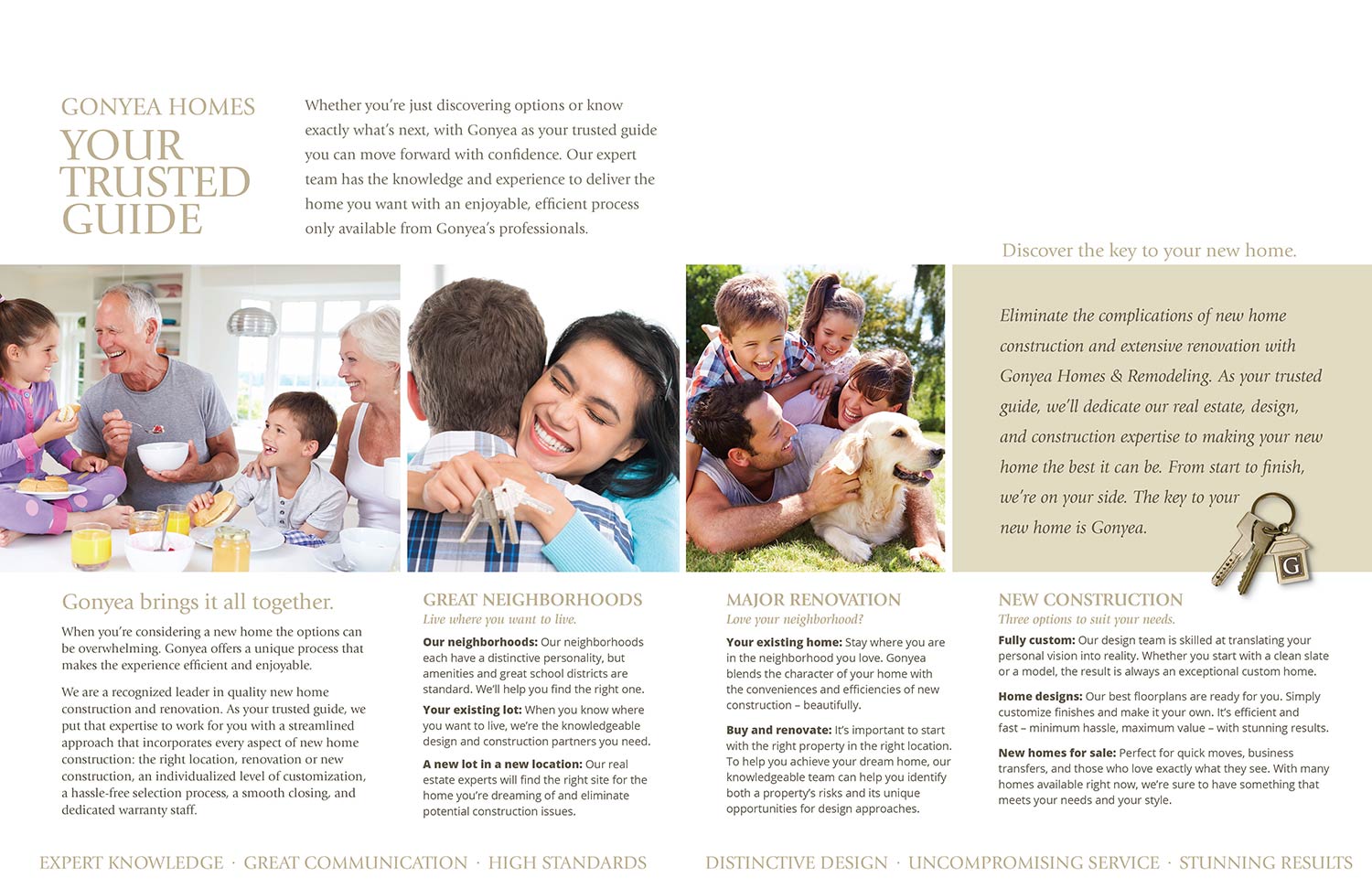 ©2020. Bungalo Inc. dba  Bungalo Group. Minneapolis, MN 55408 Privacy Policy