Marketing contractors for the construction industry.

Scalable
Whether you need strategic guidance, or A to Z implementation – our team of strategists, project managers, writers, designers, and developers can be scaled up or down to fit your needs. We ask the right questions, set priorities, then get the job done.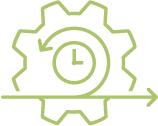 Agile
We specialize in Agile Marketing. "Agile" prevents excessive planning and focuses on getting to done. Most importantly, it enables us to pivot and adjust quickly to feedback from stakeholders, users, and the marketplace.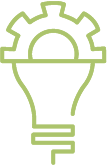 Industry Experts
We are contractors for contractors. We understand the construction sector, and the complex relationships between clients, service providers, product manufacturers, and distributors. Our programs are designed to meet the unique needs of industry players.
©2020. Bungalo Inc. dba  Bungalo Group. Minneapolis, MN 55408 Privacy Policy